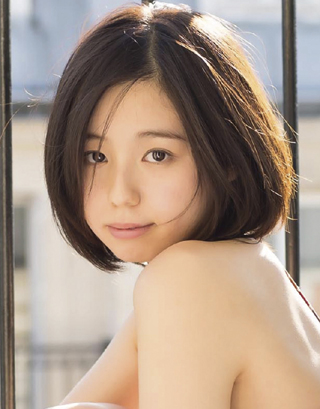 ◆ content: talk & handshake society
Handshake society / person would be as long as one.
---
◆ shooting time:
-Camera: available
-Digital camera: available
-Mobile phone camera: available
* Recording is strictly prohibited.
* Monopod / Tripod use is strictly prohibited.
• Promotion:
-Autographed DVD/BD jacket (purchased number of minutes)
Shooting times
◆ 2-purchase benefits:
-2 shot choke (one shot allowed) + event limited original design DVD/BD jacket (per person as long as one / elective)
◆ 3-purchase benefits:
And two purchase Awards + autographed 2 L student photos + personal sign 1 + poster
◆ 5 Buy A perks:
-3 purchasing award + call with video messaging (Smartphone or mobile phone, digital camera and other video equipment) + autograph scene cheki * first 10 persons
• Buy five B benefits:
-3 purchasing award + personal shooting times 60 + autographed site cheki * first 10 persons
• BD purchase benefits:
-RAW photo (and there are 2 kinds of selection)
◆ events draw benefits:
-Rock paper scissors tournament is * more than one venue Awards: Koike Rina handwritten messages with badge
◆ Note:
* Time to take non-photography is strictly prohibited.
* Please note that we will be guided according to the instructions of the staff.
Please note to lose because it does not make any ticket reissued.
* Entry ticket per person limit of one ticket. Please order from the end again if you would like multiple copies.
* Commercial resale is strictly prohibited.
---
★ event details are subject to change without notice. Please be forewarned.
★ details of events, entry ticket distribution for store contact

Event venue
◆ Venue: amusement Hall 8th floor event space
• Location: 20 minutes ago amusement Hall 8th floor stair door before
Date and time
◆ date: 3/12 (Saturday) open: 11:10 start: 11:30
Conditions of participation
◆ How to participate:
Products covered by or either one book at target stores (full advance), with purchase of
• Eligible:
3/9 (Wednesday) release-Koike Rina /Rina Paris (Lena Parris) DVD KIBE-165 (4988003836412)
* Eligible products are 10% off.
3/9 (Wednesday) release-Koike Rina /Rina Paris (Lena Parris) BD KIXE-27 (4988003836405)
* Eligible products are 10% off.
♦ Join ticket distribution date [reservation start date or release date]:
2/27 (Saturday)
• Target participation ticket distribution outlets:
And amusement Hall 7F:001-200
Related URL
http://a.sofmap.com/topics/exec/_/ID=4230/-/SID=bz3iAexX
---
Posted from:http://www.akiba-scope.net/event/712.html